Location: Guildford
System: Livinroof Extension & Smart Aluminium Bifold Doors
In their semi detached Victorian property in central Guildford, Mr and Mrs Snell suffered from having a tiny kitchen and dining area. They decided to remedy the situation by getting in touch with our helpful team here at Vale.
After talking with us to discuss what they wanted for their new home addition, Mr and Mrs Snell opted for an extension to utilise the limited space available to them. They chose to enhance their new extension further by installing a Livinroof from Ultraframe and aluminium bifold doors from Smart.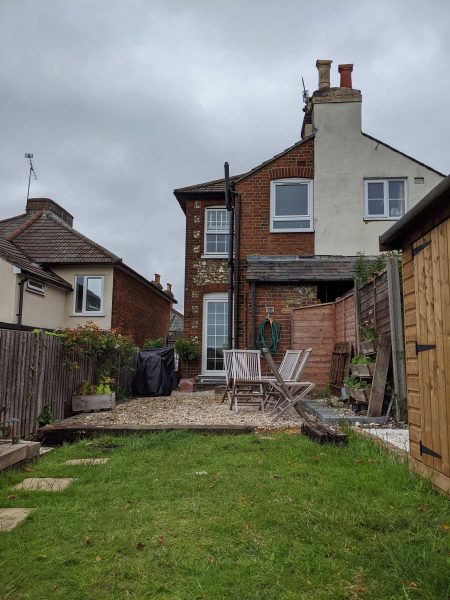 The Livinroof is the most configurable solid roofing system available on the market, meaning that the design possibilities are endless. With the addition of glazed panels, their stunning new lean-to extension completely transformed their space, giving it a real 'room-like feel'.
As well as an abundance of natural light now being allowed into the space, the addition of Smart aluminium bifold doors meant that they could benefit from unimpeded access to the beautiful outdoors. Their new bifold doors were designed to include slim sightlines, which permitted Mr and Mrs Snell to enjoy spectacular city rooftop views in their spacious kitchen and dining area.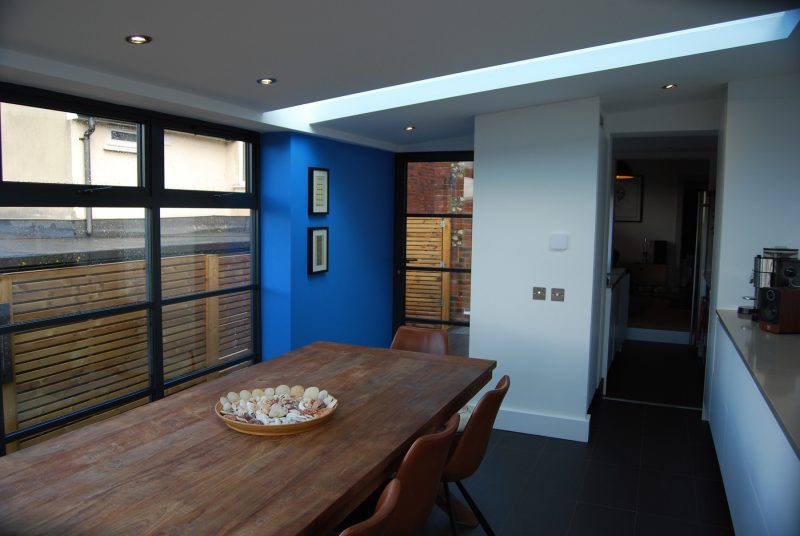 If you are interested in finding out how our Ultraframe products can enhance the appearance and performance of your home, get in touch with us today.