Location: Oxford
System: Ultraroof Extension
Kasia Benda had an old, outdated conservatory adjoined to her heritage property in Oxford, which was hardly ever used due to its thermal inefficiency. It was rarely a comfortable temperature, as Kasia noted:
"My old conservatory was outdated in terms of its thermal technology, which made it practically uninhabitable. I wanted somewhere to relax and enjoy the tranquillity of my garden at any time of the year using the same footprint as my existing conservatory. My garden is a beautiful little oasis, and I really wanted to be able to enjoy it more – both by having better views of it and also by linking it to my home."
After approaching our friendly team here at Vale Conservatories, Kasia decided to convert her conservatory into a beautiful, more thermally efficient extension. This was enhanced further by installing an Ultraroof, the most thermally efficient tiled roof system available on the market.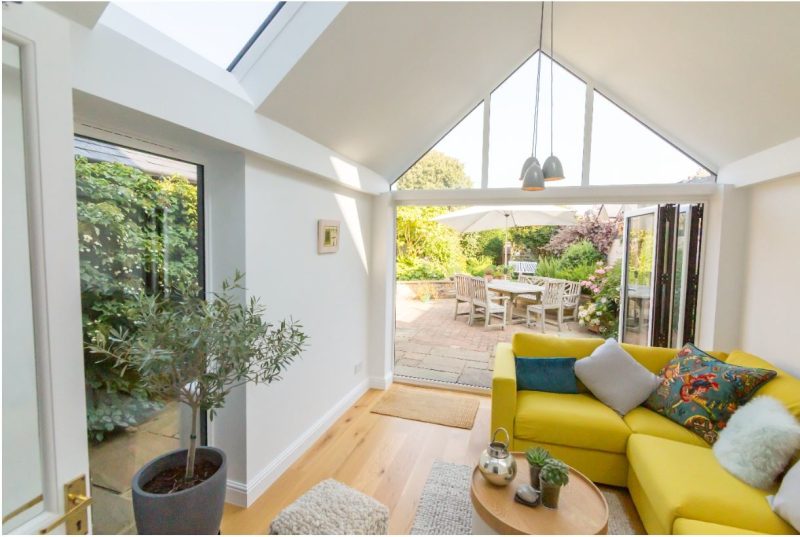 Ultraroof is also the strongest tiled roof of its kind, making it the perfect choice for the steeply pitched gable style of the new extension. This roof system never needs a tie bar, which meant an open vaulted space allowed the new living space to feel much larger.
The full length glazed panels also provided the extension with an open and airy feel, flooding both the room below and the adjoining room with an abundance of natural light. The addition of simple raked frames on the gable end of the extension was the perfect way to add a contemporary finishing touch.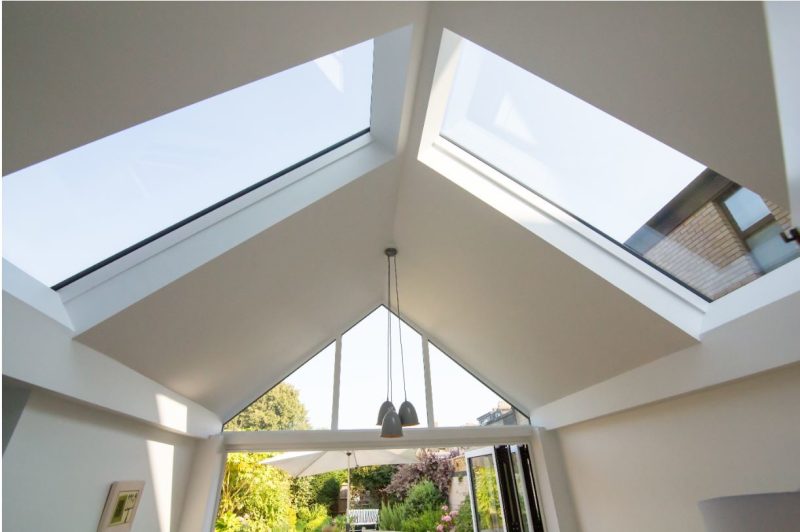 Since choosing the Ultraroof gable extension, Kasia has noted that it has transformed the downstairs of her home and how she uses it.
"I love my new extension; it's definitely a huge improvement. I really liked the authentic look of Ultraroof's tiles, and it looks beautiful now that it's installed. Not only does it look stunning, but the new, properly insulated extension has affected the temperature of the house downstairs and its ambience – I've actually gained another room. I use the new extension as a quiet room to relax in and enjoy the views of my garden. Ultraroof is much quicker to install than a traditionally built timber and slate roof, and so it was a quick, hassle-free installation. I would definitely recommend Ultraframe and my installer, with no hesitation! They gave me excellent customer service, and the workmen were trustworthy. I now have a beautiful extension with excellent thermal efficiency, high performance glass and bi-fold doors opening directly into the garden – it's perfect."