Location: Oxford
System: Ultraroof
When buying their home in Oxford, Mr Macfarlane and his wife inherited an old and poorly built conservatory that didn't provide the space they needed. They soon decided to upgrade it into a more stylish and practical extension that they could use every day.
Mr Macfarlane and his wife were looking for an extension to provide a comfortable living space off the kitchen area that they could use every day, no matter the weather. An element of glazing was essential to keep an element of natural light and prevent the kitchen from becoming dark and gloomy.
They soon got in touch with our helpful team here at Vale Conservatories and were extremely impressed with the wide range of options available, as well as the quality, price, looks and ease of installation. Using Ultraframe roof systems, they would be able to create a new extension with the living space they really wanted.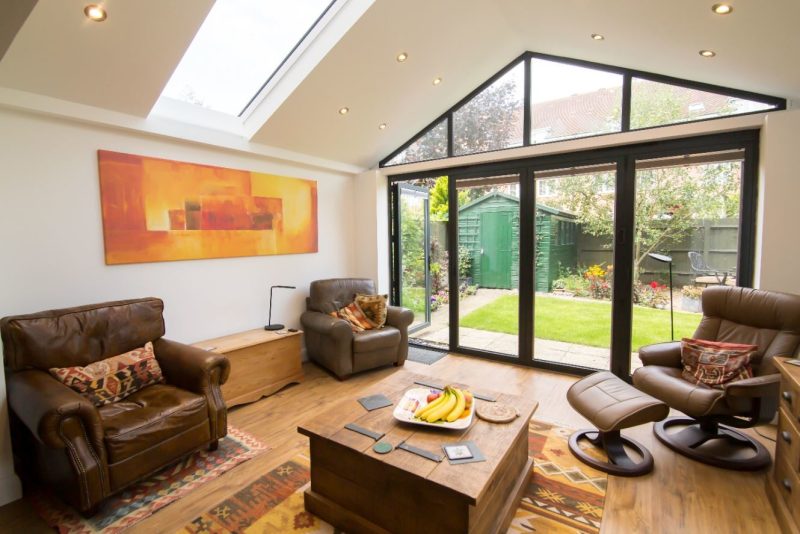 Mr Macfarlane noted that Alex Fellows, the Managing Director of Vale, was very knowledgeable, explaining each option's various pros and cons and providing drawings of what each would potentially look like. This helped facilitate the decision making process, with the Macfarlanes deciding on a gable style extension with an Ultraroof tiled roof system and a large span of bifold doors.
To ensure enough natural light could flood into the kitchen and the new extension, we also added two full length glazed panels to the roof close to the existing house wall. This completely transformed the space, making it bright and open and adding a new dimension to the downstairs of their home.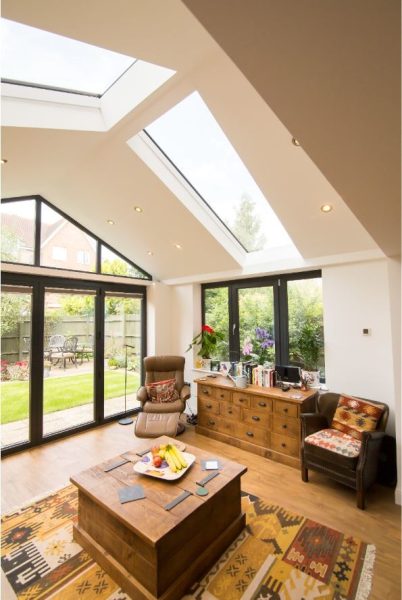 Mr Macfarlane explained that their new Ultraroof extension has given them the extra space they needed by creating a room that is enjoyable to relax in. The full length glazed panels eased their worries about making the kitchen dark, as both the extension and the kitchen had become light-filled rooms that were a pleasure to spend time in.
They were also very impressed by the customer service they received from us, with Mr Macfarlane saying that he couldn't stress enough how professional and responsive Alex and the team at Vale were. In light of his excellent experience, he has already recommended Vale and Ultraframe products to several people.